SHOP
2018 Show Video
The 2018 DVD can be pre-ordered from the club desk at this year's show. The price is £20, free postage for pre-orders.
To pre-order the 2018 DVD, click below. The DVD will be sent when ready.

£20 including p&p
2016 Show Video
Our 2016 show was filmed as a documentary, which features over 100 minutes of Cars, Bikes, Commercial Vehicles, Land Rovers, Buses, Models, Bicycles, Interviews, tour shots, as well as show history, in-depth features on restoration projects and much more!
Now available as DVD or Streaming Video.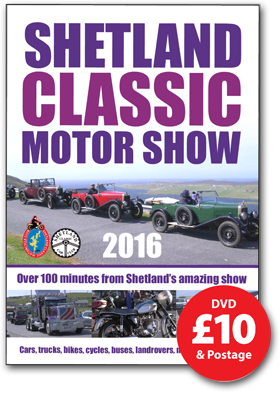 STREAMING VIDEO $12 - WATCH ANY TIME

This requires a Vimeo sign-up, which takes less than a minute. Once registered you can watch and download any time.
BUY DVD - UK CUSTOMERS
£10 & £2.50 p&p
BUY DVD - NON-UK CUSTOMERS
$12 & $5.99 Shipping
Customers in US and Canada please note -
This is a region-free PAL DVD. Please check that you have a compatible DVD player / TV before buying. For more indepth information, go to this page: DVD Compatibility